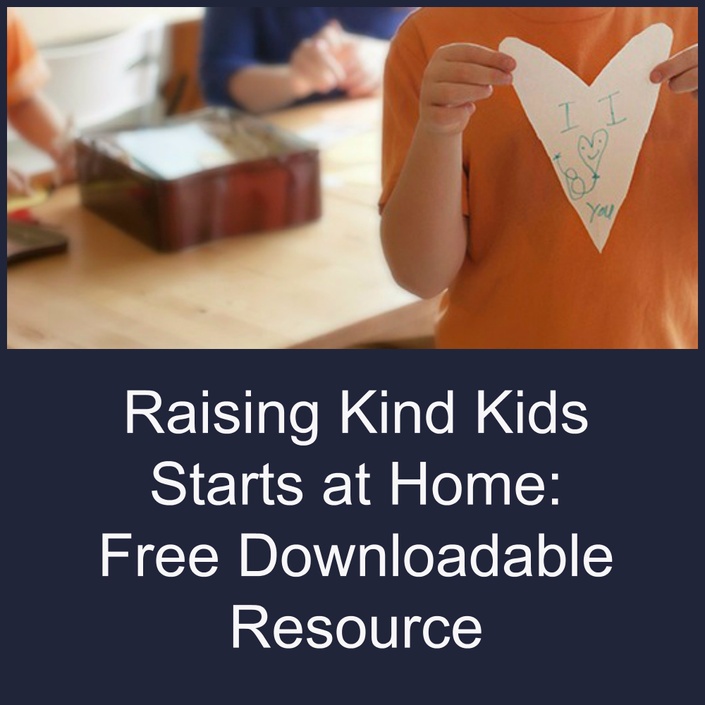 Raising Kind Kids Starts at Home: Free Downloadable Resource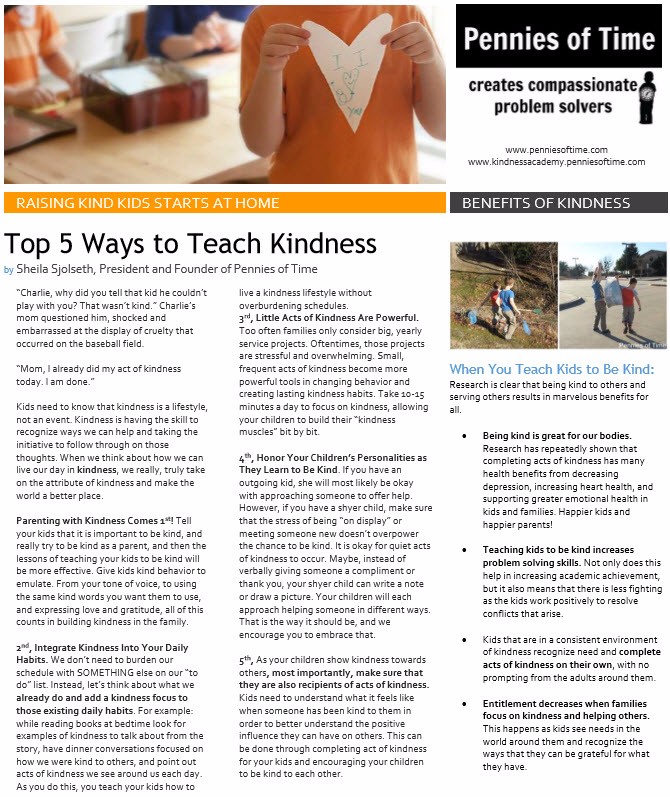 A free 2 page resource for you

providing tips and insight on how to raise kind kids!
Content includes:
Top 5 Ways to Teach Kindness as a Family
Benefits of Kindness
Tips for Keeping it Positive
5 suggested Acts of Kindness to Do as a Family
Resources from Pennies of Time
(Includes previously unpublished content and our most requested information from readers and clients. )
Just "Enter the Classroom" to access the document.
Your Instructor
Pennies of Time is a 501(c)(3) non-profit organization that serves as a resource to guide families in the practical journey of caring for others. Pennies provides ideas for acts of kindness, successful mentoring programs for families, and support that builds compassionate capacity . . . all focused to help families become involved in the community and raise kind kids.
Pennies of Time has helped me to focus on teaching my children compassion and empathy, and I've come to realize how life-changing and important this is. It is transforming our family, and I am grateful. → Jennifer, Mom of 2
Pennies of Time has given me, a mom of young children, the encouragement to teach my children to serve and to let them serve. By seeing ideas and examples posted by Pennies of Time, it has empowered me to learn more about the needs of my community and serve with my family. → Mandy, Mom of 4